Saturday, February 25, 2006. Twenty years ago today Zope was created by Frank Edward Nora. Since then, Zope has had many comic adventures. This new website will take you on a journey into the world of Zope! Warning: possibly offensive content.

First, let's take a look at some Zope stuff that used to be on the World Wide Web...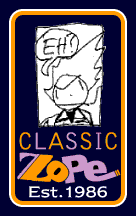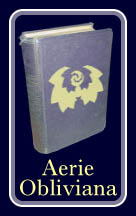 Here's an older version, with a lot of the same stuff...








There's a LOT more Zope comics and other material that have never been online, and I'm planning on adding them all here on ZOPE COMIX eventually. For now, here's a few random pieces of Zope stuff I found on my hard drive...